Please enjoy this sample gallery of art to wear. Much of this work transforms discarded clothing into a new story... an offering to guide the journey to your authentic self.
The best way to see and purchase new work is at an art show near you (see schedule), and I welcome inquiries about available work. Work is available for purchase at certain times in my Online Shop here: https://www.etsy.com/shop/ErikaMock

Many thanks to those of you who collect my work. Your support is the essential circle that pays my rent and allows me to keep creating for you. May what you wear sustain you and help you find your wings.

Peace and beauty,

'Catching the Light' © Erika Mock Sculpted, Stitched; Cashmere, cotton, silk SOLD
Fawn Fringe Wing © Erika Mock Sculpted, Stitched; Silk, Cotton, Rayon SOLD
Dotted Wing Series © Erika Mock 2009 Cotton, merino $79 and SOLD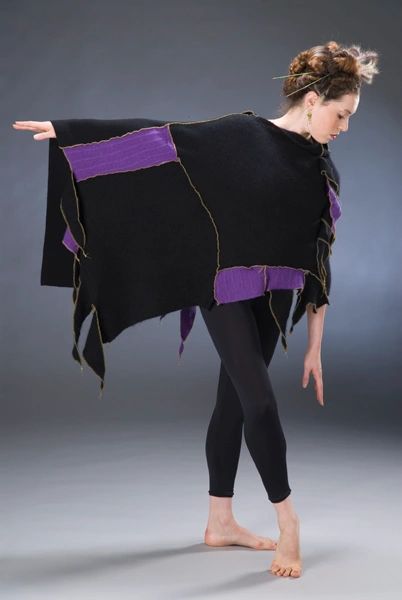 Cashmere Body Wrap © 2008 Erika Mock Sculpted, Stitched SOLD
'Fluid' © Erika Mock Intarsia Knit Cardigan Jacket Wool, Cashmere, Alpaca $895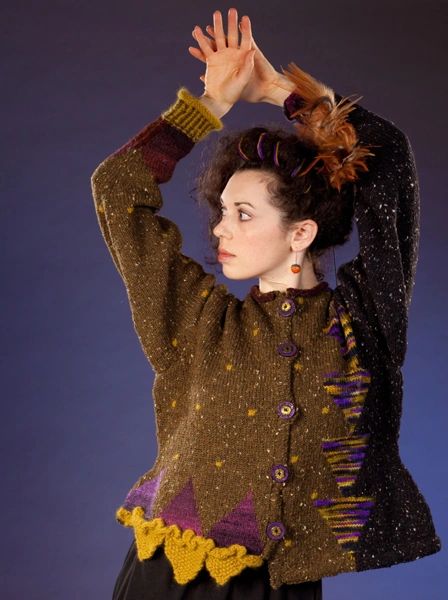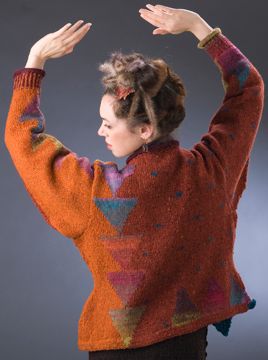 'Hekate's Coat © Erika Mock Wool, Merino, Angora $595 SOLD 'Hekate's Coat © Erika Mock Intarsia Knit Wool $595 SOLD w/fringe wing SOLD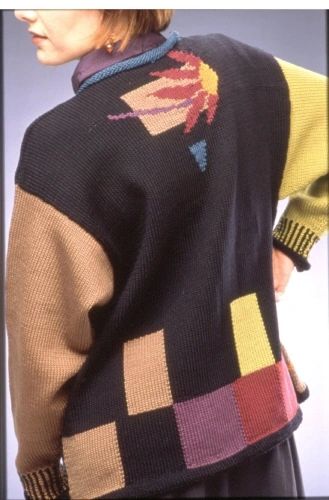 Colorblocks Cardigan © 2004 "Day's Eye Sweater" © 2004 "Paws, Pause" © 2003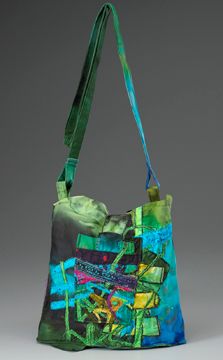 Day Bag Gratitude Series © 2009 Erika Mock Day Bag w/Knit Pocket
'Sensitive Chaos' © 2008 Erika Mock Back Detail 'Sensitive Chaos *
Knit, Felted, Stitched.... Wool, Mohair, Tulle, Copper Wire, Organza, Gauze
'Echoes of Ancients' © 1995 **
Photography: Jeff Frey
except * photography: Erika Mock and ** Photography Ellie Erickson